The safest equestrian protectors
PIONEER – TRENDSETTER – MULTIPLE AWARD WINNER
UNMATCHED IN COMFORT & SAFETY. Our safety vest providing 360°
protection is amazingly comfortable. Due to its special egonomic cut it perfectly contours to your
individual body shape. The multi-layer construction and the especially soft foam guarantees
a perfectly contoured fit.
WHY A KOMPERDELL SAFETY VEST?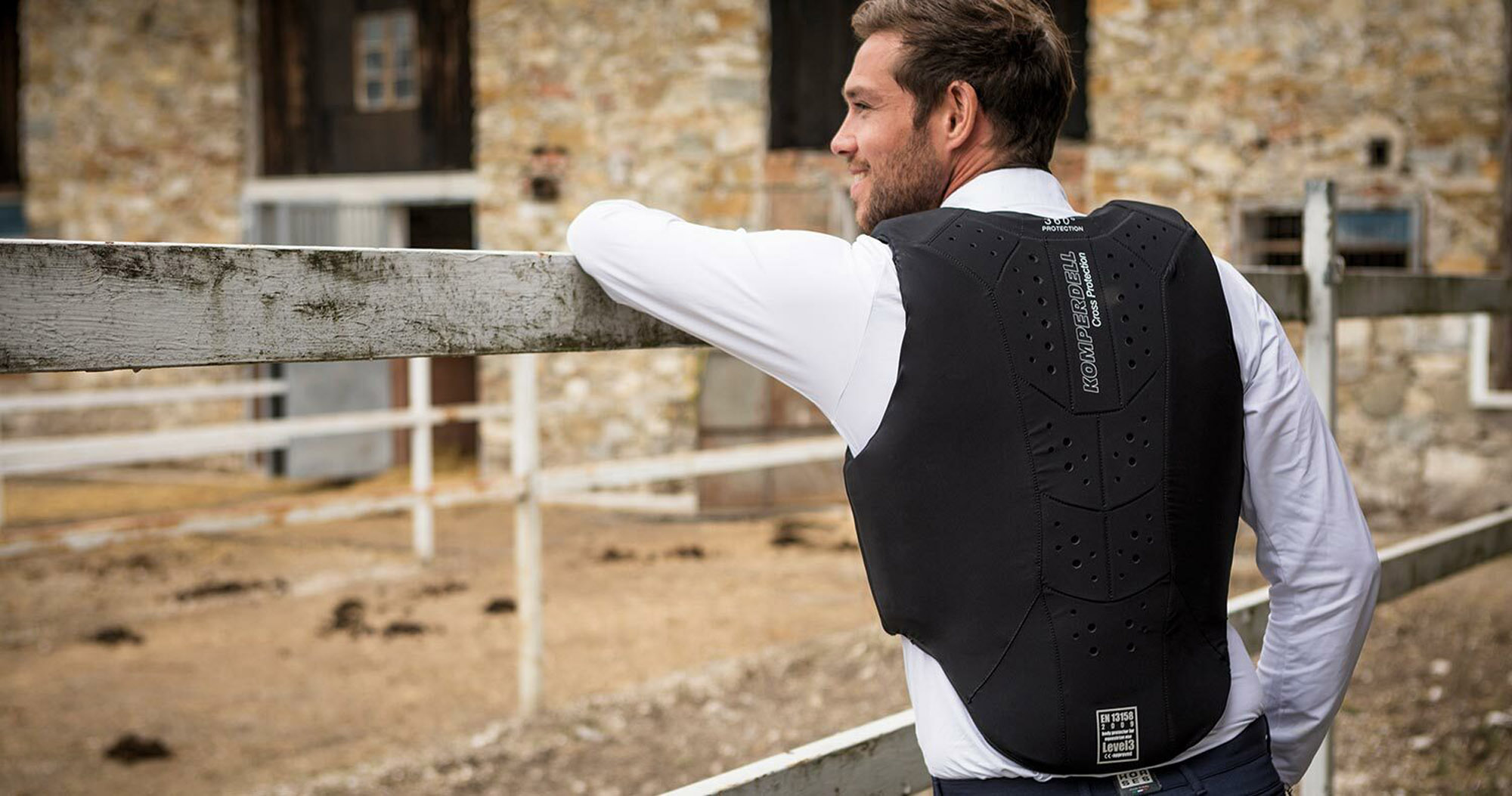 1
INTEGRATED WIDTH ADJUSTMENT
only Komperdell offers a special layering technology and intelligent flex zones which allow an automatic width adaptionREDESIGNED CROSS FLEX PROTECTOR- 30% lighter and extremely flexibel.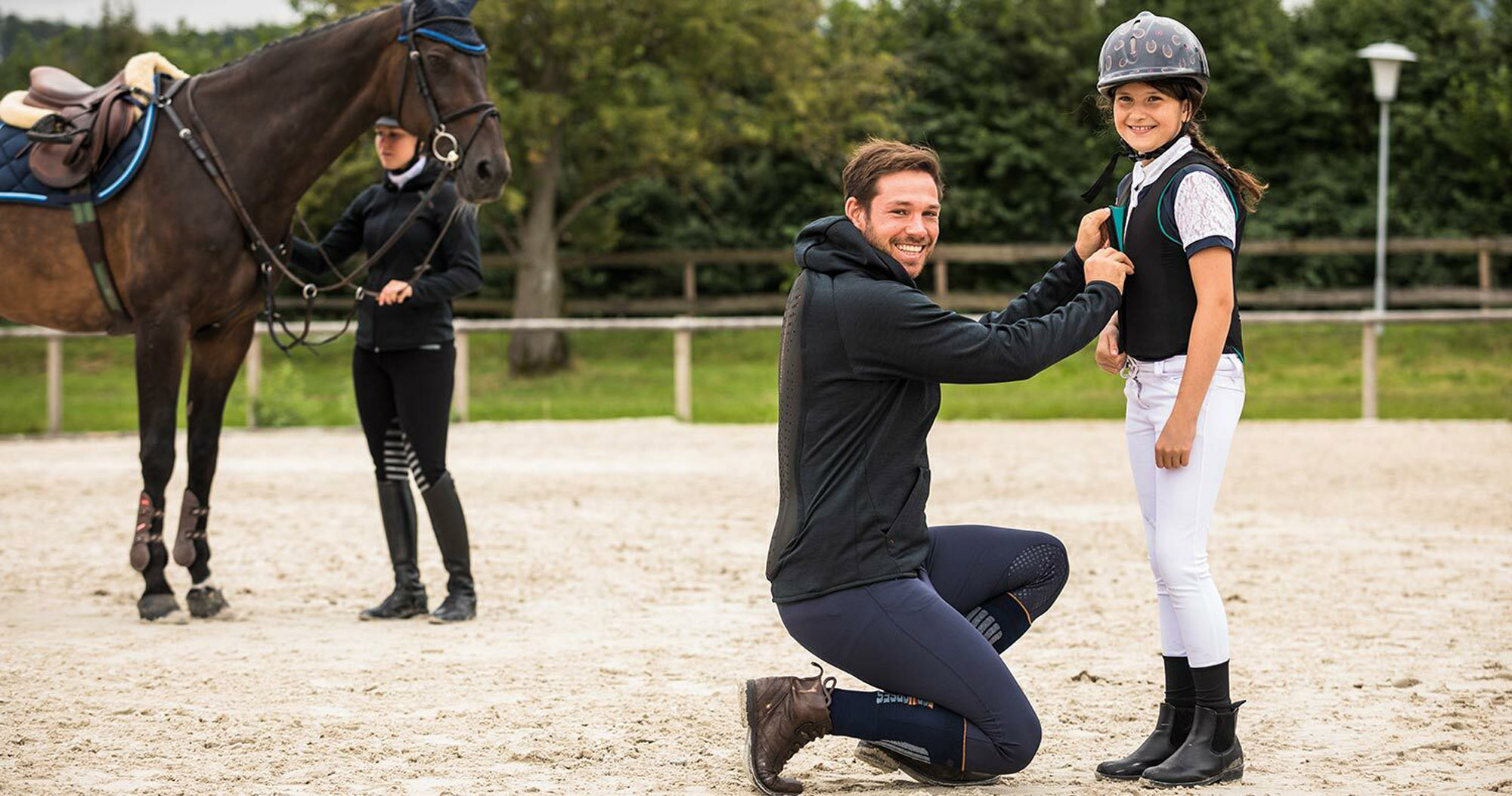 2
CE APPROVED BY EN 13158:2018– LEVEL 3
with top results for residual forces our vest surpasses the strictest legal standards.
HIGHEST DURABILITY- the innovative combination of various foam layers makes our protectors extra strong and durable against external forces.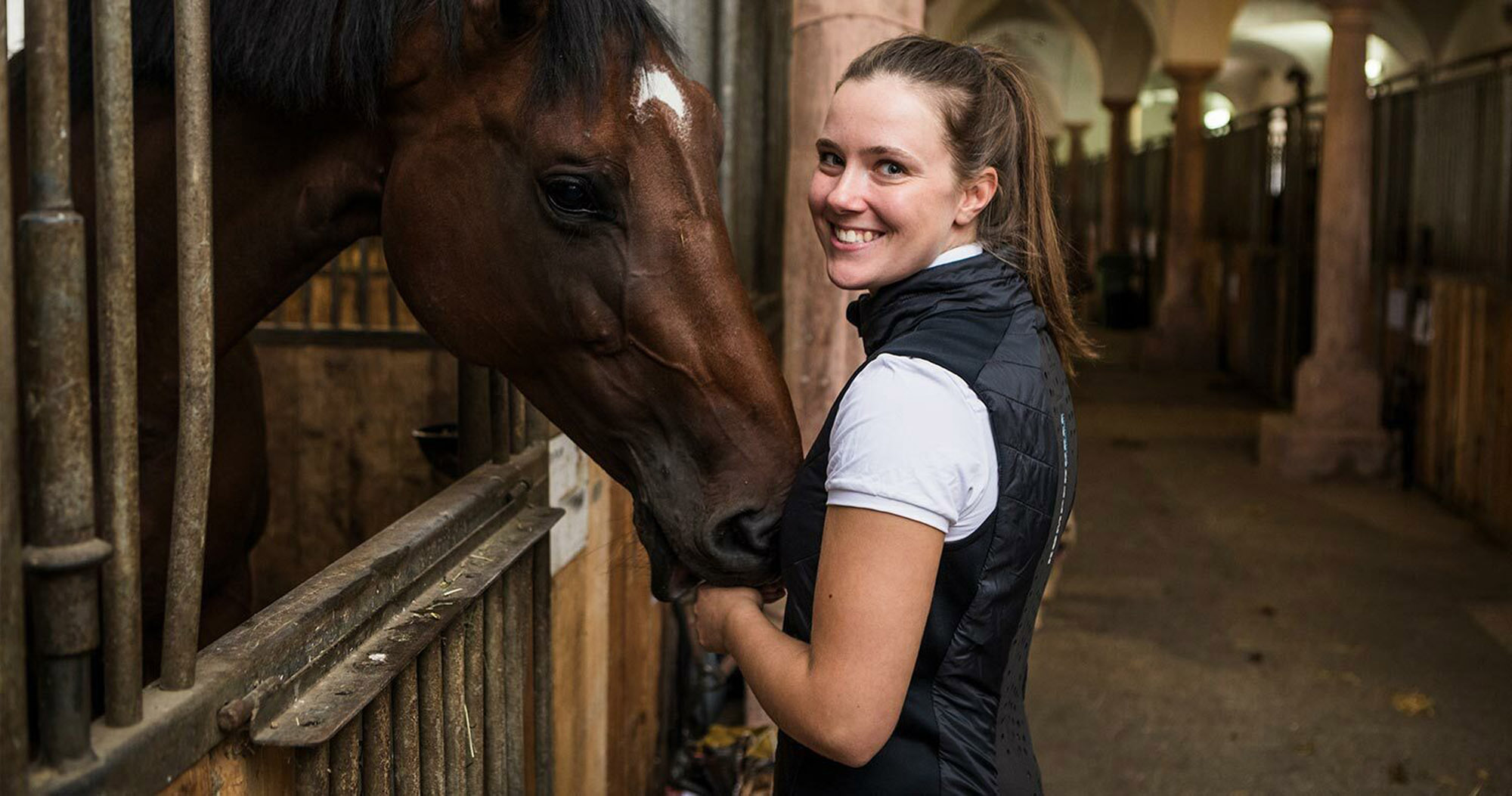 3
WELL-PROVEN MULTILAYER CONSTRUCTION
guarantees an extremely flexible protector system. The dual density foam contours to the body and gets softer the longer the protector is worn. Together with the thermo fit material the vest offers an almost tailor-made fit.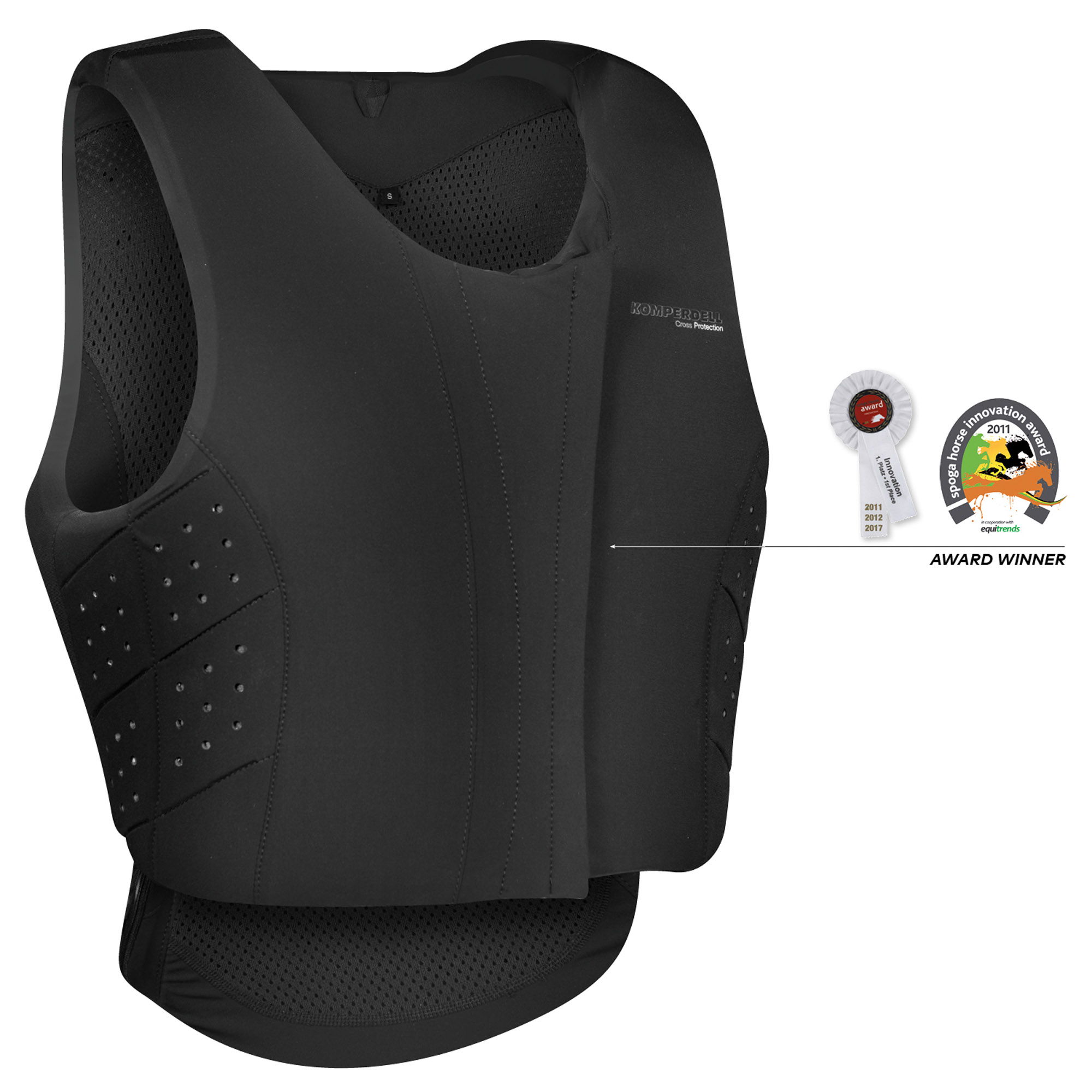 Equestrian Regular Fit
K6296
Our safest riding protector. Certified according to the equestrian standard EN 13158:2018 - Level 3 and therefore approved for eventing!